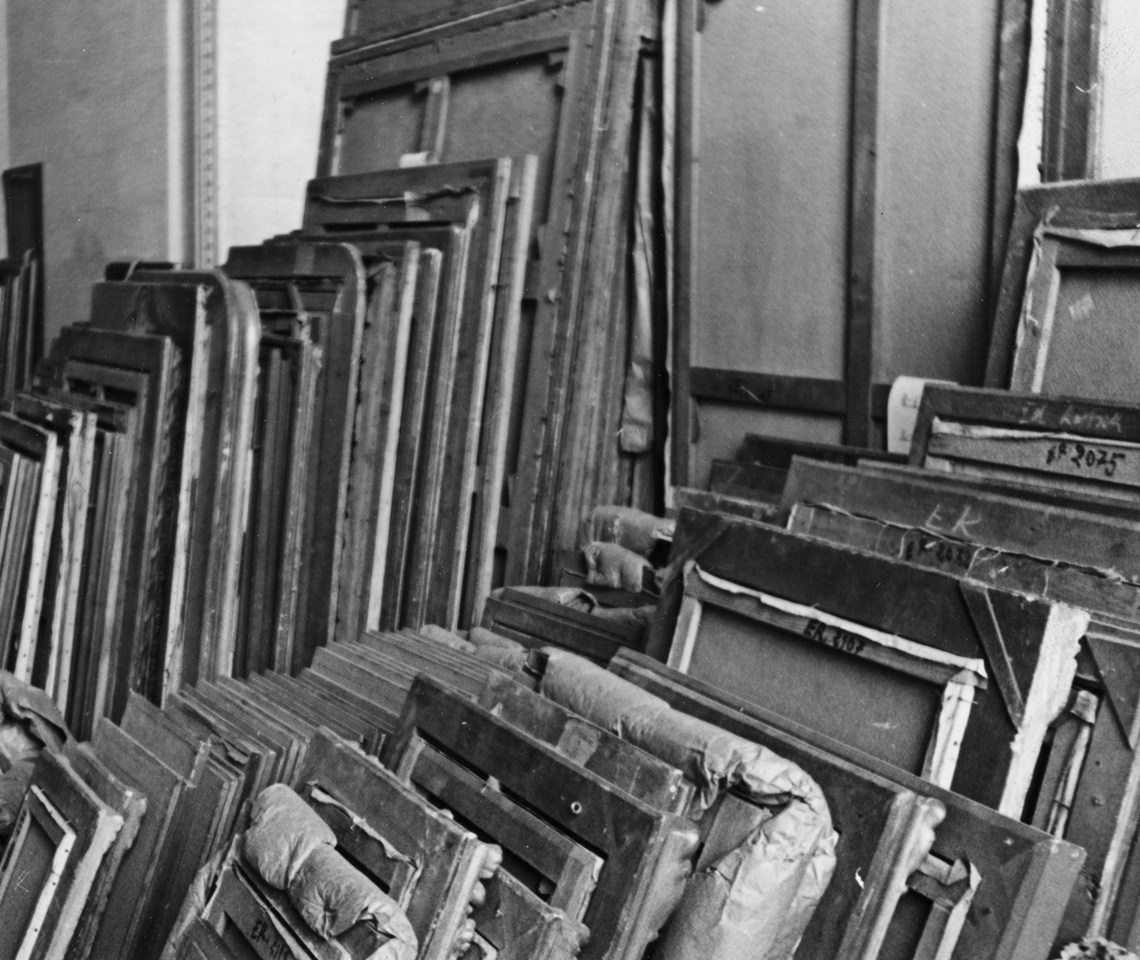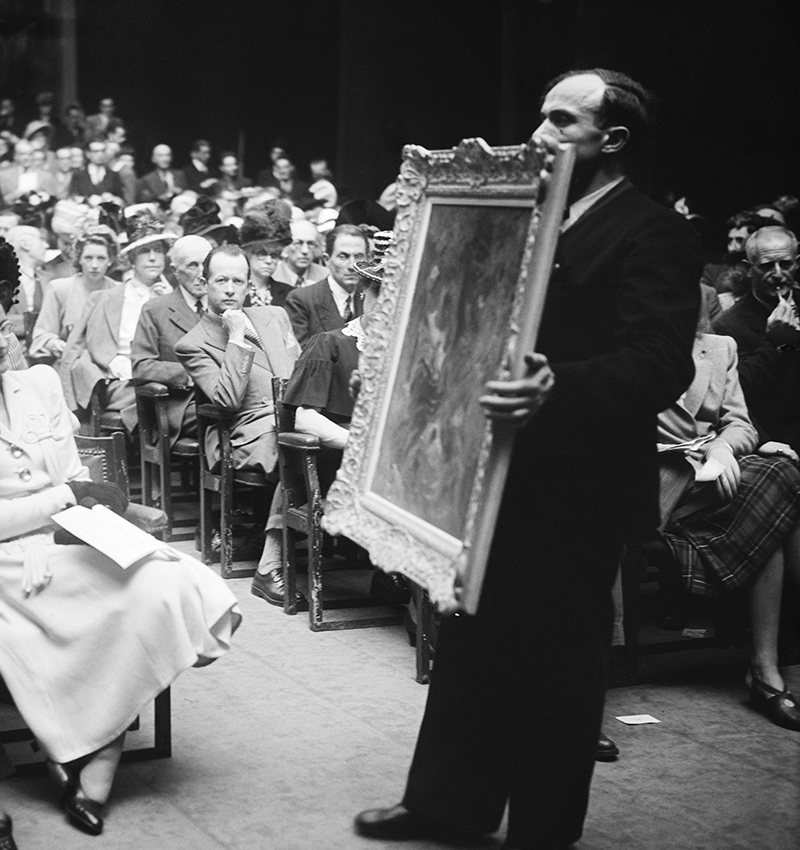 The exhibition
In the summer of 1941, the French government began confiscating businesses, real estate, financial assets and art works from Jews across the country. Their bank accounts were frozen. Arrested Jews had their belongings confiscated as they entered French internment camps. Victims of both Nazi and Vichy laws, the Jews of France were stripped of their property and excluded from every sphere of political, social and economic life—a prelude to their physical elimination. 
Meanwhile, during the Occupation between 1940 and 1944, France's art market was thriving. Excitement swept through all the places where art works are sold: studios, galleries and auction houses. Everyone came to Paris to snatch them up. Selling, trafficking and trading in art works, which sometimes reached very high prices, had consequences on the fate of works owned Jewish families persecuted under German ordinances and Vichy's laws.
The Shoah Memorial exhibition focuses on those networks during the German occupation and a chaotic situation unparalleled in French history.
This is not another exhibition on the spoliation of Jewish-owned art works, although that is certainly a key theme. But it features a little-known facet of the history of the art market during the Occupation and its aftermath.
Free admission, 1st floor.
Photo opposite: An auction at the Charpentier gallery in Paris, June 1944. © LAPI/Roger-Viollet.
Website banner photo (top): Spoliated art works stored in the Oriental antiquities room at the Louvre Museum, 1940-1944. © Memorial de la Shoah/Bundesarchiv collection.
"An eloquent gallery of art dealers, curators, appraisers and museum conservators unfolds through many documents. To understand the role of each, enter the places where they were active: art galleries and auction houses in Paris and Nice."
Emmanuelle Polack
exhibition curator
Getting to the Shoah Memorial
Address: 17 rue Geoffroy-l'Asnier 75004 Paris
Tel.: 01 42 77 44 72
E-mail: contact@memorialdelashoah.org
Website: www.memorialdelashoah.org
Opening times
10 a.m. to 6 p.m. every day except Saturday and until 10 p.m. on Thursday.
Closed on January 1, April 2, May 1, July 14, August 15, December 25, 2018
Closed on certain days during Jewish holidays:  April 26, June 9, September 30, October 1, 9, 14 and 21, 2019.
Metro: Saint-Paul or Hôtel-de-Ville (line 1), Pont-Marie (line 7)
Bus: 96, 69, 76, 67, Balabus
Parking: Baudoyer (place Baudoyer), Lobau, Pont-Marie (rue de l'Hôtel-de-Ville).
Accessible to visitors with disabilities.